Book Your Trip
OPEN
CLOSE
REI Catalina Island Multisport Adventure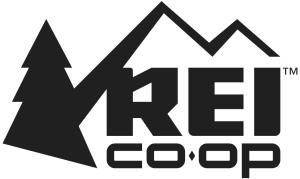 Known for its sweeping vistas of the Pacific Ocean, rugged terrain and endemic species, Catalina Island is the perfect destination for an epic journey. Join REI on a fully supported Catalina Island Multisport adventure. This 3-day trip will take you hiking, kayaking, snorkeling, and biking through this beautiful and diverse island paradise! Hike from sea to crest, bike along scenic roads to secluded beaches, kayak the pristine Pacific waters along the coast, and snorkel in the calm bays and coves, exploring the colorful marine life. End the days with beautiful sunsets and stargazing around a warm campfire.
This is the perfect trip for adventurous travelers who want to experience everything that Catalina Island has to offer.
Package Includes
All meals and snacks starting from lunch on Day 1 through lunch on Day 3
Gear haul service to camp; all campground fees
Professional guide services
Transportation during the course of the trip including ferry transportation to and from the island from San Pedro.
Detailed Itinerary 
Day 1
Hop the ferry to Catalina & hike to amazing vistas
Meet your guides and fellow traveling companions at the San Pedro ferry terminal early this morning in preparation for our voyage to Catalina Island. We enjoy a relaxing ferry ride across the channel before arriving in Two Harbors. After a brief orientation, we set off for the other side of the island and our first experience hiking in this fabled land. Views of wildflowers, cacti, and maybe even bison await us on our journey to the island crest to marvel at the vast Pacific. Afternoon will find us back at our campsite where our gear has arrived and we can set up our comfy home for the next two nights, enjoy a wonderful guide prepared dinner and savor the excitement of adventures to come. Lunch and dinner included.
Hiking: 4 miles; Elevation gain/loss: +/- 1,124'; Ferry transfer: 1 ¼ hours.
Day 2
Kayaking and snorkeling
We arise early to take advantage of this full day of activity, but not before we fuel up on a hearty breakfast. A short stroll brings us back to the harbor where we will get our kayaks and snorkeling gear for today's fun. Paddling on the ocean is a thrilling experience and with the help of your boat mate an easier one. Wind and weather will determine our destination as we cruise along the shoreline marveling at the island from a different perspective. We don't have to go far to arrive at our destination where we don our snorkeling gear, get some expert instruction, and do a safety check before we immerse ourselves in the pristine waters of this marine conservation area that has been named "The World's Healthiest Marine Environment". The cool waters offer world class visibility and an array of plant & animal life. Almost 500 species of fish can be found in the waters around Catalina Island, as well as several species of sea turtles. Lunch on a beach provides a good break in the day, where we can dig in our toes, savoring the sun. After an invigorating paddle back to Isthmus Cove the quaint village of Two Harbors beckons to us, with a Tiki bar, coffee shop or even a hot shower! After our visit, we are shortly back in camp for another evening of camaraderie and storytelling, where we can share the day's adventures around a crackling campfire. Rolling ourselves up in a blanket of stars, we are sure to sleep well tonight. Breakfast, lunch, and dinner included.
Kayak: up to 5 miles; Snorkel: 1-2 hours.
Day 3
Cycling West End Road to Parsons Landing
Another scrumptious guide prepared breakfast greets us this morning as we break down camp and get excited for our last day on the island. Taking our now familiar stroll to the town of Two Harbors, we stretch our limbs and get ready for the last event of this compelling adventure. Putting on our helmets we are ready to cycle to the remote beach of Parsons landing on the West side of the island. Cycling along West End Road, we again marvel at the landscape and sweeping coastal vistas as we pedal along on this middle ground between surf & summit. Keep an eye out for our larger marine mammals (yes, blue whales have been seen here!) as we roll along this unpaved road, setting our sights on another beach lunch and possibly a relaxing swim. The crystal blue water, white cottony clouds, and green landscape is a color palate to warm your heart as we retrace our path to board the ferry home, richer for the experience and wondering what amazing REI adventure will tantalize you next!
Cycle: 16 miles on unpaved roads; Ferry transfer: 1 ¼ hours
REI Member price: $1799    Non-member price: $1979
 
More information or to Book Trip
Dates June 2024-August 2024
June 12-14, 2024
July 10 – 12, 2024
July 31 – August 2, 2024
August 7-9, 2024
August 21-23, 2024