Book Your Trip
OPEN
CLOSE
Maps
Map of Avalon
Includes Descanso Beach, Tour Plaza, downtown Avalon, and other points of interest.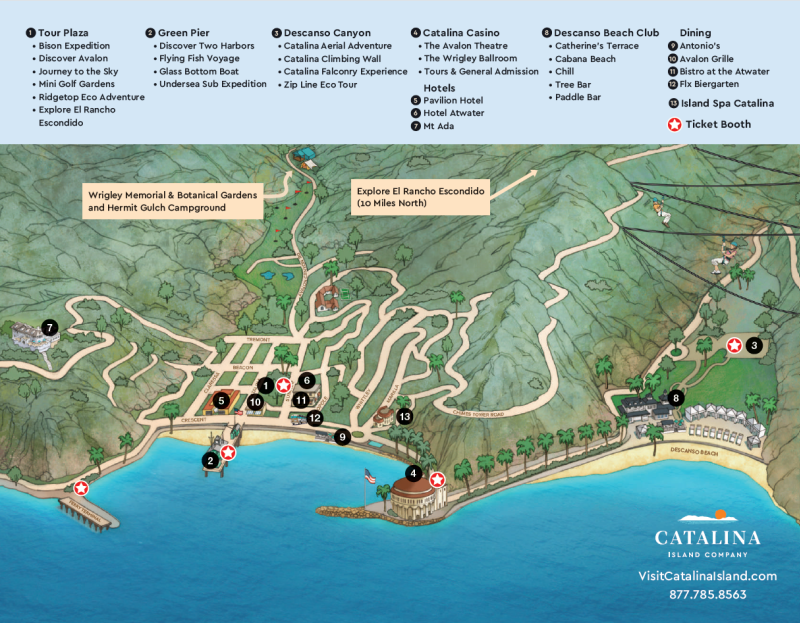 Map of Catalina Island
Includes coves, beaches, landings, campsites, and tour routes around Avalon and Two Harbors.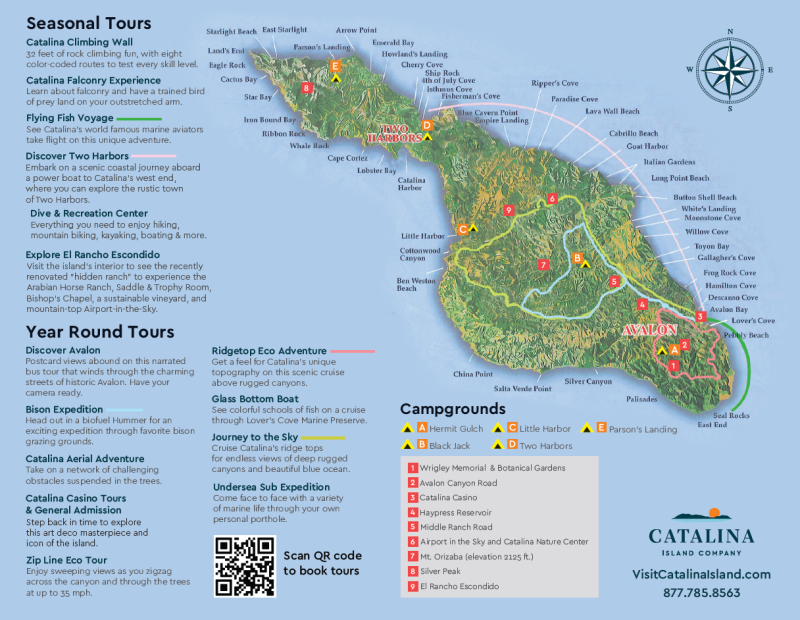 Map of Two Harbors
Included roads, trails, campgrounds, harbors, coves and points of interests in and around Two Harbors.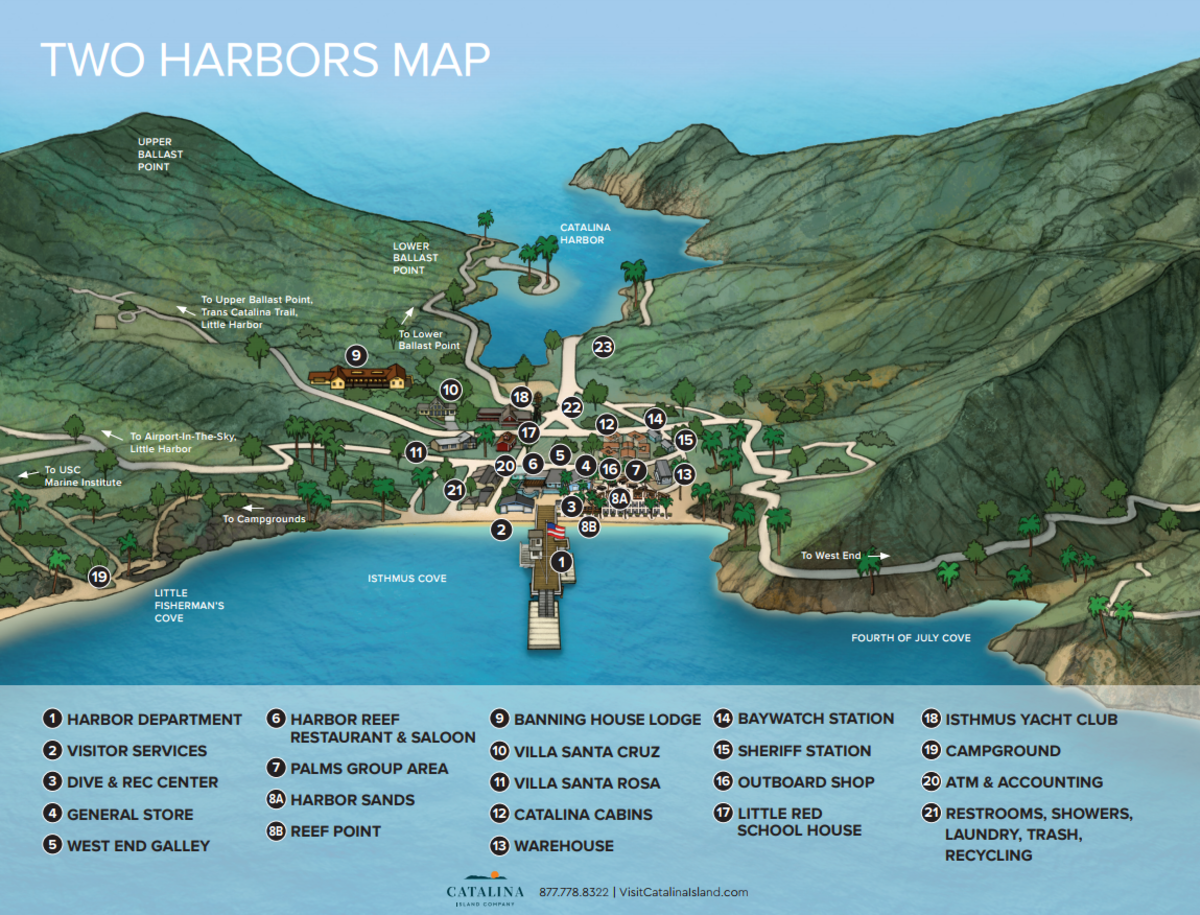 Catalina Island Conservancy Trail Map
Includes coves, campgrounds, hiking & biking trails, and more.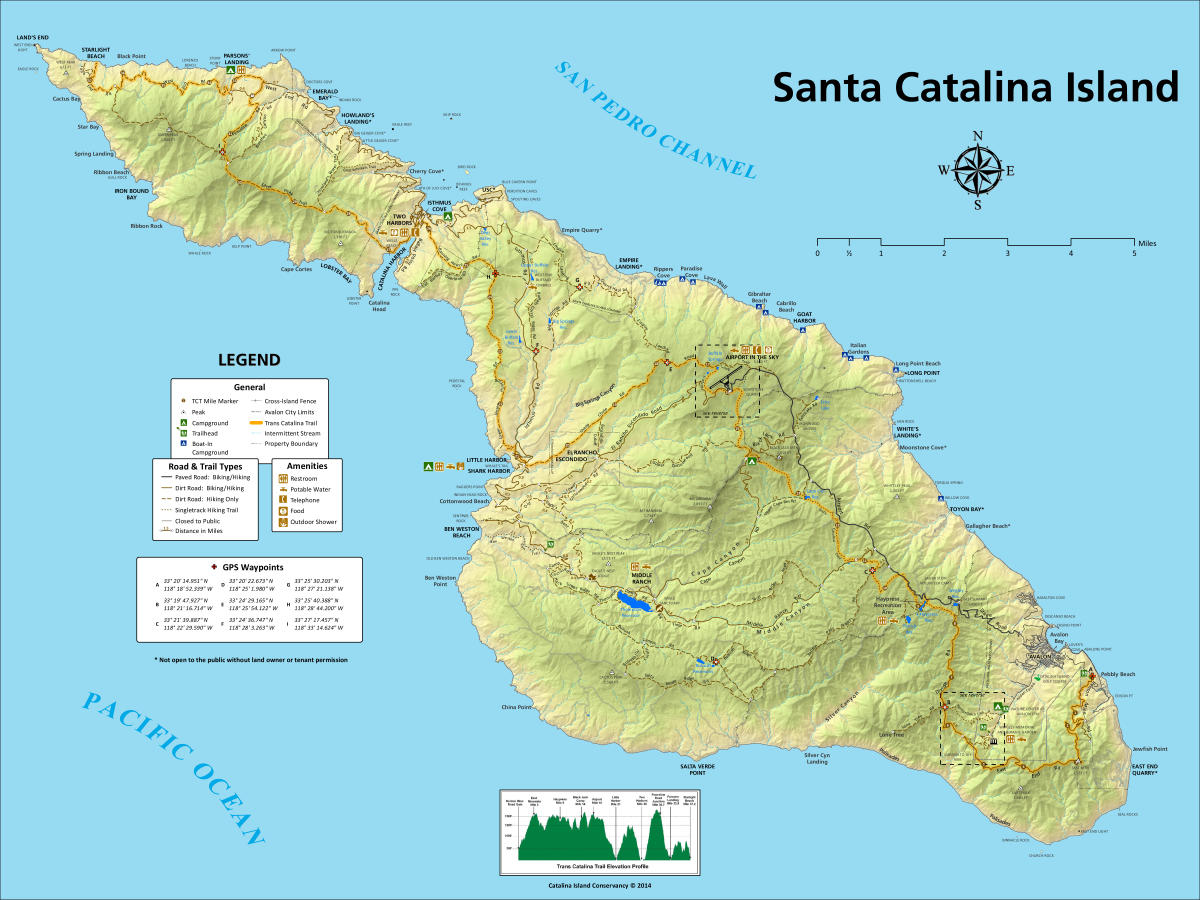 Interactive Map of Catalina Island