Book Your Trip
OPEN
CLOSE
Catalina Wine Mixer Weekend
** Must Be 21 Years of Age or Older to Attend **
---
Meet the Bands
DJ Michael Basic / Friday + Saturday at Descanso Beach Club
Michael Physick / Friday VIP at Island Spa Catalina
Kelly Boyz / Friday Opening at Catalina Casino + Saturday at Descanso Beach Club
DJ SPLYCE / Saturday at Descanso Beach Club
Presley Aronson / Saturday at Descanso Beach Club
Phantom Planet / Saturday at Descanso Beach Club
---
DJ Michael Basic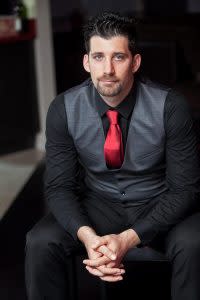 Born and raised in Los Angeles, Michael Basic has been a working DJ for nearly 20 years, rocking venues and events on multiple continents.  From LA to the Bay, Las Vegas, Miami, New York and beyond, Michael's award winning creative style of mixing has earned him DJ Battle wins, as well as gigs in Asia, Europe, and South America.

Michael Basic has played festival stages including Ultra Music Fest and The Catalina Wine Mixer.  He regularly DJs at nightclubs, corporate events, theme parks, and is a favorite performer of many Southern California colleges including UCLA, USC, and more.

His extensive musical background (Michael is also an accomplished singer, songwriter, pianist and guitarist) allows him to be uniquely versatile and creative, regularly incorporating wordplay and toneplay into his club sets.  This comprehensive skill set allows Michael to electrify virtually any type of crowd.
---
Michael Physick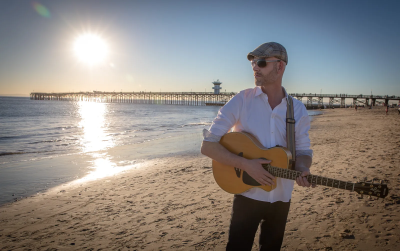 Rooted in Vancouver, Canada then transplanted to Seal Beach CA,  Michael Physick has been entertaining with his acoustic guitar in venues ranging from small intimate campfires to large outdoor stages for over 20 years in both Canada and the US.  Michael has an extensive song list that spans 6 decades of top 40 music and all genres.  As a solo performer Michael can play with a mellow beach vibe and be in the background or when the mood is right, turn things up by looping live beats on his guitar and layering bass, rhythm and vocal parts to get people up on their feet dancing. 
---
Kelly Boyz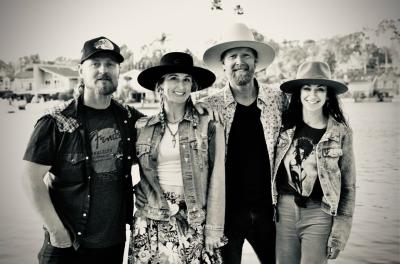 The Kelly Boyz are a COUNTRY/ROCK band with the occasional twist of modern POP. If they aren't singing a song, playing an instrument, or teaching dance, they are right in the crowd asking you to jump in.

The crew loves to bring an original, "family inclusive," and energetic dance party to the events they are a part of. This vivacious group includes Amos, Rachel, Micah, Sarah and their extended family of seasoned musicians. Their number one goal is to immerse you in an exciting and unforgettable experience through music and dance.
Rooted in the heart of Orange County, the Kelly Boyz Band is an American band known for Captivating the crowd with their exaggerated onstage presence, high antics, and their occasional stage dive! Cheers! Come mix it up with us!!
---
SPLYCE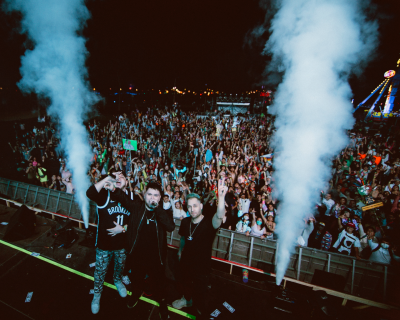 SPLYCE brings a special energy to every show he does. Having traveled the world as an open format DJ, he understands the power of music, and uses a unique combination of technical ability, turntablism, creativity, and strategic music selection to create moments that can really move an audience.
As the first and only DJ to be a guest on CNN's Larry King Live, he always praises that opportunity as a crucial building block to be a top choice to perform for top celebrities, corporate events, weddings, fashion shows, movie premiers, nightclubs, and more.Splyce uses his Los Angeles home as the backbone for his music career, where he owns a top of the line recording studio which serves as the hub for his album creation, radio shows and guest mixes, podcasts, and DJ sets.
---
Presley Aronson

Presley Aronson, 23, is a country music artist, singer-songwriter, dancer, guitarist, pianist, and drummer. He is pursuing a career in country music, tracing back to his passion for storytelling. He has four music videos and five singles out. The first, "She's All Mine", released in July 2020, followed by the music video in December 2020, showcasing Catalina Island. His second single, "What If", came out in March 2021, followed by the music video in April 2021, also a love song, this one shot in Los Angeles. Presley Aronson's third single, "Live Like Paradise" released in May 2021, with the music video released in July 2022, also shot around Catalina, highlighting some of the island's most beautiful landscapes. His fourth single, "Background", released September 2021, as well as the award-winning Best music video at the LA Live Film Festival along with Best Artist, October 2021, recounts personal experiences with bullying during his childhood. With this song, Aronson has embarked on a nationwide tour with the Stand4kind organization that supports children in the U.S. dealing with bullying and grappling with suicidal thoughts. Presley Aronson's latest single "Too Close" released August 2022. Presley has a debut Album coming with new songs Isabella, Tonight, Sangria, and She Left Me and collaborations including "Love For The Win" with Jimmie Allen 2021 winner of CMA & ACM New Artist of the Year. In 2023 Presley Aronson will be opening for Jimmie Allen. 
---
Phantom Planet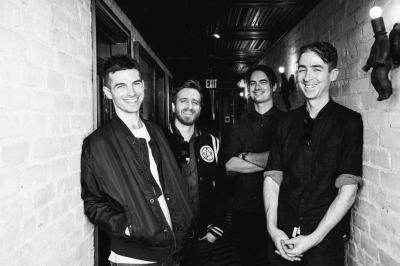 Formed in 1994, Phantom Planet is a Los Angeles band that has released four albums of melodic, energetic Alt Rock. Helping to define the early 00s music landscape, they're best known for writing anthemic hits like "California," (theme of the TV series: The O.C.) and their wildly exciting live shows with deep fan engagement. The band has entertained the masses through a combination of stellar musicianship & compelling song writing which now spans 25yrs.

The band, comprised of Alex Greenwald, Sam Farrar, Darren Robinson and Jeff Conrad also spend time away from Phantom Planet, and have continued to push the creative barriers outside the band. Pursuing satellite interests during times of hiatus, bassist Sam Farrar became a member of Maroon 5, singer Alex Greenwald was the musical director for Mark Ronson and The Business Intl & formed the band Phases, guitarist Darren Robinson divided his time touring with Miniature Tigers & creating Twin Terrors, drummer Jeff Conrad (who replaced founding member Jason Schwartzman) became a documentary editor and composer.

Now back together again after a 10yr break, the band makes their official return with BALISONG (produced by long-time collaborator, Tony Berg). Using this release as a launching pad into 2019 and beyond, expect new music & touring through 2020. Phantom Planet is no longer missing and in the spotlight once again.