Book Your Trip
OPEN
CLOSE
REI Trans Catalina Trail Expedition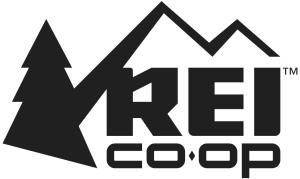 Known for its sweeping vistas of the Pacific Ocean, rugged terrain and endemic species, Catalina Island is the perfect destination for an epic journey. Join REI on a fully supported Trans Catalina Trail Expedition where you'll cover 38.5 miles in 4 days beginning in Avalon, winding through the interior of the island, then finishing at Two Harbors. Along the way, we'll keep our eyes out for bison, fox, bald eagles, and the plentiful marine life in the surrounding waters. Spend 3 nights camping along the trail near pristine beaches, enjoying hard-earned fully-catered meals along the way. Carry only a day pack on this trek, as your gear will be transported to your end destination each night. End your journey with a BBQ lunch and drinks at Harbor Sands before catching the Catalina Express back to San Pedro - this round-trip ferry ride is included. The best part about this trip? We do all the planning, packing, and shuttling - you just have to show up. This is an epic adventure you won't want to miss!
Package Includes
All meals and snacks starting from lunch on Day 1 through lunch on Day 4
Gear haul service between camps
All campground fees
Professional guide services
Transportation during the course of the trip including ferry transportation to and from the island from San Pedro
Detailed Itinerary 
Day 1
Hop a ferry over to Catalina Island before hitting the trail
Meet your guides and fellow traveling companions at the San Pedro ferry terminal in preparation for our 1.25-hour sail to Catalina Island. We enjoy a relaxing ferry ride across the channel before arriving in Avalon, on the east side of the island. Once in Avalon we load all the group's luggage into a gear shuttle vehicle, which transports it to our first campsite at Black Jack Campground. Our guides provide a short orientation and introduce the group to our lunch bar, where each hiker makes a tasty trail sandwich to enjoy later this afternoon. Once on the trail our route to Black Jack camp offers an invigorating introduction to the days ahead. Wildflowers, cacti, grassy canyons, and sweeping views of the Pacific offer plentiful rewards along the challenging route. Lunch and dinner included.
Hiking: 10.7 miles
Day 2
Keep an eye out for bison, bald eagles, and Catalina fox in route to Two Harbors campground
After a hearty backcountry breakfast, we hit the trail for our next camp at Two Harbors. Along the way we search for resident wildlife, including the island's famous bison, which are common along this stretch of trail. We also take a quick breather at Airport in the Sky, which sits atop a 1,602' mountain in the center of the island. As we depart the airport, the trail heads back along the coast, offering outstanding views and an opportunity to enjoy lunch. We round out the day at Two Harbors campground, which sits on a bluff overlooking the Pacific Ocean. All meals included.
Hiking: 13.5 miles
Day 3
Enjoy expansive views across Catalina Island along the Silver Peak trail
Today's hike travels along a spine winding through the west side of the island. The trail cuts through some of the most remote and peaceful terrain on Catalina Island. With 61 endemic species and human habitation dating over 7,000 years ago, Catalina Island is rich in both natural and human history. Our route today offers plentiful opportunities to learn about both. Home for the night is the secluded Parson's Landing beach campground, where we enjoy our final oceanside dinner and sunset together. All meals included.
Hiking: 6.6 miles
Day 4
Hike Parson's Landing to our trail's end at Isthmus Cove and Two Harbors
We enjoy our final hearty trail breakfast in preparation for our last miles along the Trans-Catalina Trail. Our route to Two Harbors lies exclusively along the coast, where we enjoy nonstop shoreline views. We celebrate in Two Harbors with a delicious catered barbecue shared among new friends. Before catching our ferry back to San Pedro, we have time to swim, shower or hang out at the Patio Bar. Finally, we bid Catalina Island farewell as we hop aboard our ferry for the 1.25-hour ferry ride back. We estimate being back to San Pedro at 7pm. However, please be aware that available ferry times out of San Pedro vary significantly and are beyond the control of REI. As a result, you may find that you arrive back to San Pedro earlier than our estimated arrival time. Please plan your travel from San Pedro accordingly. Breakfast and lunch included.
Hiking: 7.7 miles
REI Member price: $1999    Non-member price: $2199
 
More information or to Book Trip
Dates
January 22-25, 2023
February 26 - March 1, 2023
March 26-29, 2023
April 16-19, 2023
May 14-17, 2023
June 4-7, 2023
June 18-21, 2023
September 10-13, 2023
September 24-27, 2023
October 8-11, 2023
October 22-25, 2023
November 19-22, 2023