Book Your Trip
OPEN
CLOSE
Hotels
Activities
Moorings
Camping
YOUR HAPPY AND HEALTHY VACATION STARTS HERE
OUR KEEPWELL COMMITMENT
The health and safety of our shoppers and has always been a top priority at the Two Harbors General Store. Catalina Island Company has processes and protocols that go beyond recommendations from the Centers for Disease Control and Prevention (CDC), and we are taking specific, deliberate, and intentional steps toward cleanliness and care.
GUEST AND ASSOCIATE WELL-BEING
Convenient hand sanitizing stations are located at the entrance and register.
Disposable gloves are available at the entrance for guest use while shopping.
Plexiglass partitions minimize person-to-person contact at the register.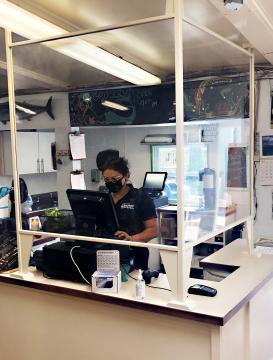 Limiting the number of shoppers to four at a time.
ADHERENCE TO SOCIAL DISTANCING
Staff and guests are required to wear face coverings.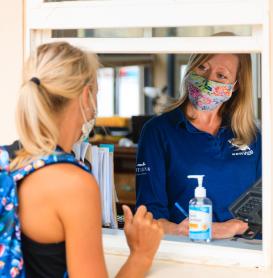 Floor markers clearly indicate proper social distancing.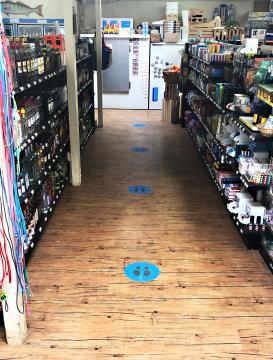 SUPERIOR CLEANING
Frequent cleaning of high-touch surfaces including counters and door handles with top-grade products from Butler Chemical.
We know the importance of the challenge at hand and have steps for you, your family, and our community to KeepWell. Thank you for sharing your happy and healthy vacation with us.