Book Your Trip
OPEN
CLOSE
Hotels
Activities
Moorings
Camping
Sightseer & Scenery Buff
3 DAYS OF OUTDOOR ACTIVITIES WITH SOCIAL DISTANCING IN MIND
Travel aboard the Catalina Express or Catalina Flyer or fly over with IEX Helicopters for three, exciting days and two nights to explore the diverse landscapes of Catalina Island, perfect for photography enthusiasts.
DAY 1:
Cruise along the Catalina coast to the west end village of Two Harbors. The 40 minutes you spend on the ocean are truly a part of the adventure! Pass scenic coves on this 12-mile journey then once in Two Harbors, explore the beauty of the backside of Catalina with a 0.5-mile walk to Catalina Harbor and up to Lower Ballast Point. For those looking for a climb, venture to Upper Ballast Point for remarkable views along the backside of the island.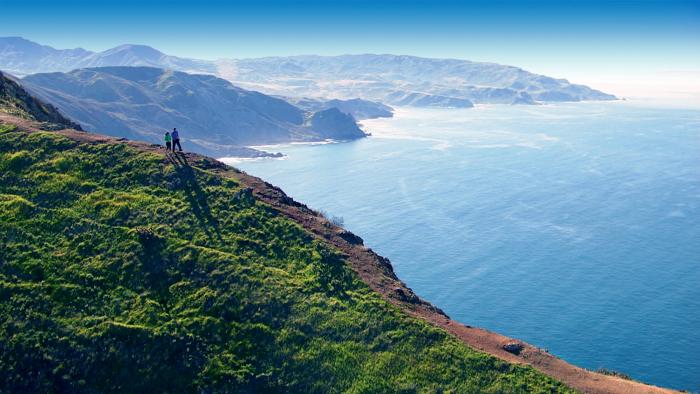 DAY 2:
See Catalina from new heights on the Catalina Aerial Adventure! From 40 feet above Descanso Canyon, you'll take in aerial views of the canyon. Or, hop onto the Sealife Safari and cruise down to Seal Rocks on the east end of Catalina. You'll experience sea life frolicking in the ocean and blue waters that make you think you're in the Caribbean!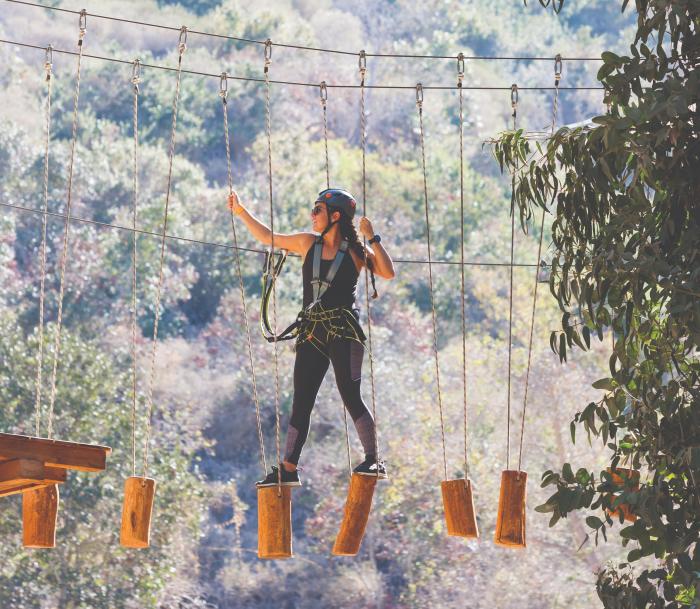 DAY 3:
Board a biofuel Hummer for an amazing two-hour excursion up the East End Road on the Ridgetop Eco Adventure. From 1684' above sea level, you'll take in views that make you believe you're no longer on Catalina. On a clear day, you'll look left and see San Clemente Island in the distance, and see Saddleback Mountain on the mainland. While climbing along the ridgeline, you'll also find unique perspectives of Avalon and the iconic Catalina Casino from a distance. Don't forget your camera!