Book Your Trip
OPEN
CLOSE
Hotels
Activities
Moorings
Camping
Rugged Explorer
3 DAYS OF OUTDOOR ACTIVITIES WITH SOCIAL DISTANCING IN MIND
Travel aboard the Catalina Express or Catalina Flyer or fly over with IEX Helicopters for three, fun-filled days and two nights of nonstop adventure.
DAY 1
Arrive and get acquainted with the area as you stroll around Avalon. Enjoy dinner at Descanso Beach Club (Friday and Saturday) or another great Avalon restaurant of your choice.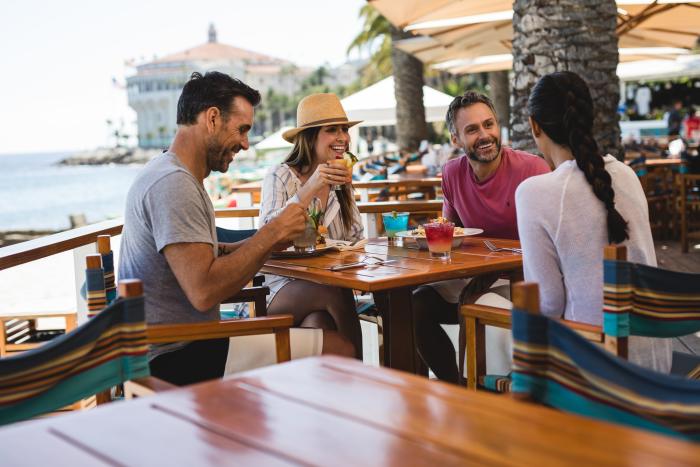 DAY 2
Put your favorite adventure pants on as we start to ramp up the excitement! Start your day off with some fresh grab-and-go coffee and breakfast from Bistro at the Atwater and browse the sun-filled beaches and array of boats nestled in Avalon Harbor. When you're ready, pop aboard the Cyclone power boat for an exciting cruise along the coastline. We'll take you to the west end of the island all the way to the rustic village of Two Harbors. There, you'll spend the day hiking on miles of scenic trails filled with gorgeous views and unique wildlife. Wrap up Day 2 at the crowd-pleasing Harbor Reef Restaurant for our famous "Buffalo Milk" (the official drink of Catalina Island!) before resting up for Day 3.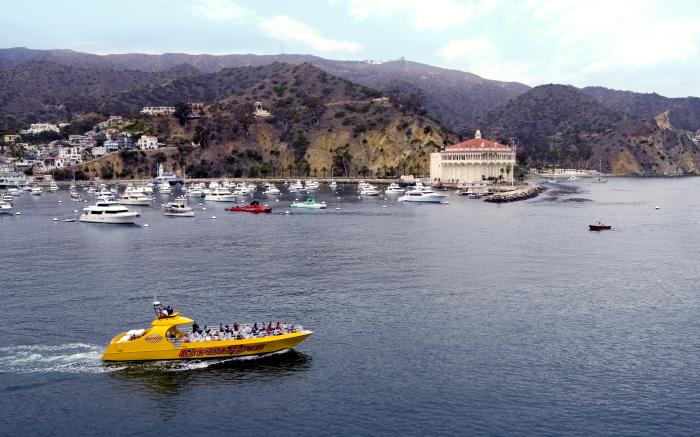 DAY 3
It might be the last full day of your trip but the adventure is far from over! You'll reach brave, new heights as you engage in back-to-back adventures on the Zip Line Eco Tour and Catalina Aerial Adventure. Each of our five zip lines on the truly adrenaline-pumping course offers unique, sweeping views that will leave you breathless. But be sure to save some energy for the Aerial Adventure. This high ropes course is exciting and challenging enough to test both skills and strength levels. By lunchtime, you can take a load off with your feet in the sand and a drink in your hand at Descanso Beach Club while you recount your triumphs of the day.