Book Your Trip
OPEN
CLOSE
Catalina Wine Mixer Weekend Line Up
Our 2023 schedule and entertainment is not yet set.
Sample of Events from 2022
FRIDAY, JUNE 3, 2022
VIP Reception at Island Spa Catalina | 5:00 – 7:00 PM
Heavy hors d'oeuvres and wine from awarding-winning RUSACK Vineyards and the musical sounds of Jason Feddy
Opening Bash in Front of the Casino | 6:00 – 8:00 PM
Tacos, beer, wine and live entertainment by the Kelly Boyz
Screening of Step Brothers at Avalon Theatre | 8:00 – 10:00 PM
See the movie that started it all inside the historic Casino Theatre
Beach Party at Descanso Beach Club | 10:00 PM – Midnight
Dancing to the sounds of DJ Michael Basic
SATURDAY, JUNE 4, 2022
Descanso Beach Club Opens to the Public | approx 10:00 AM
Descanso Beach Club will be open to the public from approximately 10:00 AM - 3:00 PM. The Catalina Wine Mixer ticketed festivities at Descanso Beach Club will start at 3:00 PM for VIPs and 4:00 PM for GA attendees. Tasting experiences are separate ticketed events.
Up Close with the Winemakers: Melier | Noon – 3:00 PM | Island Spa Catalina
Savor some of Napa and Sonoma's finest wines during an exclusive wine tasting experience hosted by Melier. You'll have the opportunity to not only taste multiple wines from the top artisanal producers in the area, but you'll also have the opportunity to meet with the vintners and hear the insider stories from the people who've lived it daily. This unique wine tasting experience will also include light bites prepared by local chefs and paired to the wines that will be poured during the experience.
Whiskey & Spirits Tasting | Noon – 3:00 PM | Avalon Grille
Sample tastings of small batch whiskeys and spirits, all handmade in San Clemente. Drift Distillery's grain to bottle operation sources its wheat from the family farm outside of Bison, Kansas. The owners of Draft Distillery take pride in the fact that they're able to make premium spirits with the grain planted and harvested by their parents.
Early Access - VIP Wine Tasting on the Lawn | 3:00 – 4:00 PM
Early access to the wine tasting lawn for VIPs.
VIP Lounge at Catherine's Terrace | 3:00 – 10:00 PM
Appetizers and fine wines from Rusack Vineyards, Malibu Rocky Oaks and Melier.
Wine Tasting on the Lawn | 4:00 – 6:00 PM
Sample wines from more than 15 wineries and beers from local craft breweries. Additional tasting cards available for purchase.
---
Catalina Wine Mixer Begins | 3:00 PM
Entertainment Line Up
3:00 - 10:00 PM - Live Music & DJs
3:00 - 4:30 PM - DJ Michael Basic
4:30 - 5:30 PM - Adam Lasher Band
5:30 - 6:30 PM - DJ Michael Basic
6:00 - 7:00 PM - Pilot Touhill
7:00 - 7:30 PM - DJ Michael Basic
7:30 - 9:00 PM - The Side Deal
9:00 PM - 10 PM - DJ Michael Basic
 JASON FEDDY (VIP RECEPTION)
Jason is Laguna Beach CA Arts Alliance "Artist of The Year" 2019/20. He has worked as a singer/songwriter and guitarist ever since his school days, pausing only for 5 years as a morning jock on KX93.5, Laguna Beach, CA's local radio station. He is a central figure in the music scene of Laguna Beach, curating and producing the city's "Sunset Serenades," "World Music," "Music in The Park" series' of concerts and "The Stage at Forest Avenue Promenade." Over the years, Jason has played at various venues throughout the United Kingdom, Europe, the United States and Middle East, including the Royal Albert Hall in London, the London Palladium, Wembley Stadium, Glastonbury Festival, Harrogate Blues Bar, Laguna Beach Festival of the Arts, Laguna Beach Sawdust Art Festival, The Tudor House Theatre in Lake Arrowhead, Jacob's Ladder Festival in Israel, Chilkat Center for the Arts in Alaska, the Blue Water Music Festival in Laguna Beach, and many, many more. Jason has also appeared on MTV.
KELLY BOYZ BAND
The Kelly Boyz are a COUNTRY/ROCK band with the occasional twist of modern POP. If they aren't singing a song, playing an instrument, or teaching dance, they are right in the crowd asking you to jump in.
The crew loves to bring an original, "family inclusive," and energetic dance party to the events they are a part of. This vivacious group includes Amos, Rachel, Micah, Sarah and their extended family of seasoned musicians. Their number one goal is to immerse you in an exciting and unforgettable experience through music and dance.
Pilot Touhill
Pilot Touhill falls somewhere between Rock & Pop with Reggae influences.

Catchy songs and soulful melodies that are completely honest and unedited like any private journal entry.

 

 

 

 

 
The SIDE DEAL
The SIDE DEAL (tSd) is the collaboration of four artists from Newport Beach, California drawn together by a passion for great music.  After years of independent, successful careers and admiration for one another, Charlie Colin (Train), Stan Frazier (Sugar Ray), and Joel & Scott Owen (PawnShop kings) decided to form a band and create original music together.
Having known each other for decades, the boys began to unite last year when Charlie invited Stan to take part in a sold out, hometown concert with friends including Rock 'n Roll Hall of Famer Jeff "Skunk" Baxter (The Doobie Brothers, Steely Dan).  Prompted by his Instagram picture of Skunk's personalized, pedal steel guitar, the Owen brothers texted Stan to get in, and it was somehow the first time all 4 of them found themselves in the same room.  Very soon thereafter, they discovered the transcendent, musical bond of sound & synergy (surpassing even their former projects) which has led to an accelerated, creative output and deep friendship.  It was clear to each man something beyond themselves was happening, and happening fast.
The Side Deal was born.
Since then, tSd has performed multiple, coveted events showcasing their signature 4-part vocal harmony & modern Alternative Rock approach including the 2017 & 2018 Sundance Film Festivals, the National Anthem for a 2018 Oklahoma City Thunder NBA playoff game, backing Alice Cooper for the Jesse Rees Foundation Annual Fundraiser, and headlining opening night of the 2018 Newport Beach Film Festival w/ oft member Jeff "Skunk" Baxter & the Orange County School of the Arts Choir.
Charlie Colin is a 2-time Grammy award winning songwriter & lyricist with 3 Billboard Top 10 Singles & 3 Platinum Records; Stan Frazier is a 2-time No. 1 hit songwriter with 4 Billboard Top 10 singles & 2 Platinum Records; and Scott & Joel Owen were recently named by Rolling Stone Magazine as one of "The 10 New Artists You Need to Know" following their 6th independent record release.
Collectively, The SIDE DEAL members have sold over 20 million albums worldwide, garnered over 230 million views on YouTube, streamed 330 million listens on Spotify, and performed 5,000+ shows worldwide to a cumulative audience of more than 6.5 million people.
Their live set includes familiar & revamped renditions of their global hits including Train's "Drops of Jupiter," "Calling All Angels," & "Meet Virginia," and Sugar Ray's "Fly," "Someday," and "Every Morning" alongside brand new tSd originals.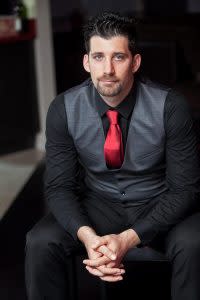 DJ Michael Basic

Born and raised in Los Angeles, Michael Basic has been a working DJ for nearly 20 years, rocking venues and events on multiple continents.  From LA to the Bay, Las Vegas, Miami, New York and beyond, Michael's award winning creative style of mixing has earned him DJ Battle wins, as well as gigs in Asia, Europe, and South America.

Michael Basic has played festival stages including Ultra Music Fest and The Catalina Wine Mixer.  He regularly DJs at nightclubs, corporate events, theme parks, and is a favorite performer of many Southern California colleges including UCLA, USC, and more. His extensive musical background (Michael is also an accomplished singer, songwriter, pianist and guitarist) allows him to be uniquely versatile and creative, regularly incorporating wordplay and toneplay into his club sets.  This comprehensive skillset allows Michael to electrify virtually any type of crowd