Book Your Trip
OPEN
CLOSE
Hotels
Activities
Moorings
Camping
Catalina Camping Offers
EXPERIENCE NATURAL SOCIAL DISTANCING BY CAMPING IN TWO HARBORS OR AVALON
There's no better way to experience the beauty and serenity of Catalina Island than to spend an evening under a star-filled sky at one of our campgrounds in Avalon and Two Harbors. We know you're missing the great outdoors, and and offering the following camping specials to help you get back outside. Please be aware that campers should bring face coverings and hand sanitizer. Hand sanitizer is also available for purchase at the Two Harbors General Store.
To make your camping reservation with any of these promotions, call 310.510.4205.
Avalon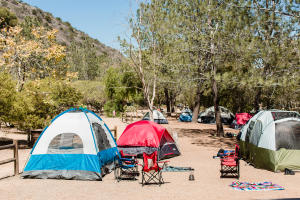 50% Off for Trans-Catalina Trail Hikers
Hike the Trans-Catalina Trail and receive 50% off your reservation at Hermit Gulch Campground. Offer valid Sunday - Thursday through December 31, 2020.
Two Harbors
Our Thank You to You!
We know you have many options when it comes to where you want to camp. We want to say thank you for choosing Two Harbors! When you check in to your camp site, remember to pick up your "Experience Two Harbors" promotional card. This card provides you with:
Reserve your site in Avalon or Two Harbors
by calling Visitor Services at 310.510.4205
Camping Offers are not valid on existing camping reservations.