Book Your Trip
OPEN
CLOSE
YOUR HAPPY AND HEALTHY
OUTDOOR ESCAPE STARTS HERE
OUR KEEPWELL COMMITMENT 
We could all use a little fresh air, and California's Island Escape is the perfect place to get away. We want you to know that your health and safety is our top priority as you spend some time in the great outdoors. Catalina Island Company has processes and protocols that go beyond recommendations from the Centers for Disease Control and Prevention (CDC), and we are taking specific, deliberate, and intentional steps toward cleanliness and care.
Are you ready to head to California's Island Escape to enjoy mother nature? Check out our camping offers for your next outdoor adventure. 
GUEST AND ASSOCIATE WELL-BEING
Plexiglass partitions at Visitor Services minimize person-to-person contact.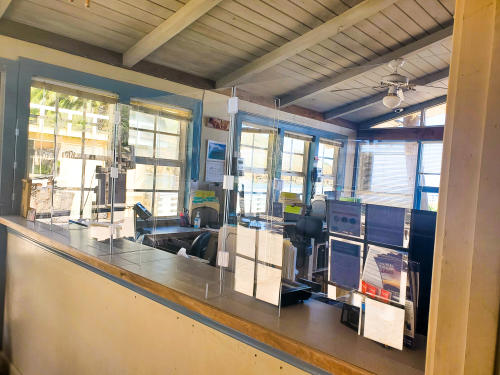 Staff and guests are required to wear face coverings when interacting with others.
Disposable face coverings for guests are available upon request from Visitor Services.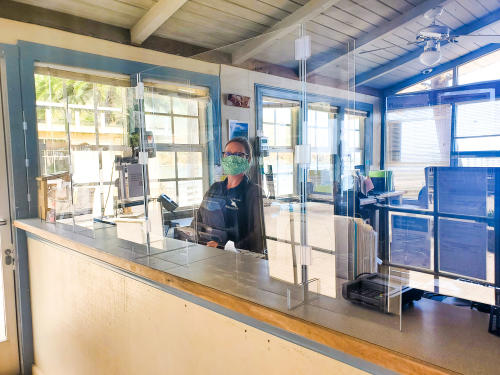 Hand sanitizing stations will be placed at Visitor Services and the Village Plaza. Hand sanitizer is also available for purchase at the Two Harbors General Store.
For purchases at Visitor Services, guests will insert a credit card into the device that is staged on the counter.
Disposable maps will be available.
NEW PHYSICAL DISTANCING & SOCIAL REQUIREMENTS
Two guests will be allowed in Visitor Services at a time.
Floor markers clearly indicate proper social distancing at Visitor Services outdoor window, reception and luggage area.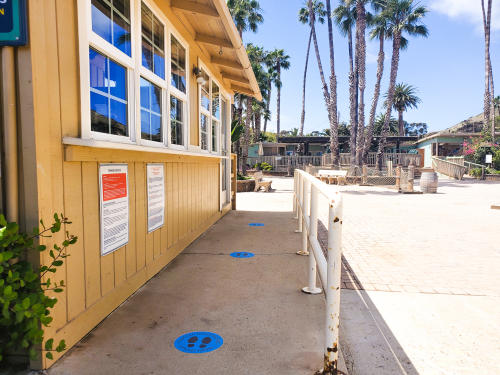 Food delivery is available from Harbor Reef Restaurant to the campground to minimize person-to-person contact.
SANITARY SERVICE AND GEAR HAUL PROCEDURES
Faucets at each campsite will be sanitized with EPA-registered disinfectant after each reservation departs. 
Activity rental rentals will be sanitized with EPA-registered disinfectant after each use.
Portapotties, faucet handles, tables, lockers and plastic or metal high touch surfaces (grab bars, railings, etc.) are frequently cleaned and disinfected.
Vehicles will be sanitized after each gear haul.
Gear haul staff and cleaning staff wear face coverings and gloves to avoid any cross-contamination.
We know the importance of the challenge at hand and have steps for you, your family, and our community to KeepWell. Thank you for sharing your happy and healthy vacation with us.