Book Your Trip
OPEN
CLOSE
Dear Mainland,
we're leaving you for adventure.
Break away to Catalina Island, just 26 miles off the coast of Southern California, for exhilarating adventures surrounded by nature. Experience a truly reinvigorating escape from the Mainland.
Get ready to...
Zig-zag across 3/4 of a mile on five consecutive zip lines
Soar over 300 feet above the canyon floor
Cruise at thrilling speeds up to 35 mph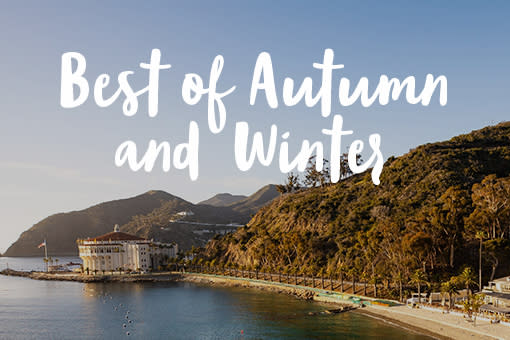 Get ready to...
Cruise to Catalina from San Pedro, Long Beach or Dana Point
Relax at Pavilion Hotel, just 14 steps from the beach
Explore Catalina on two complimentary tours
Leave the Mainland's rat race behind and opt for outings with more depth—in the water or on the shore. Catalina Island is the ultimate place to unwind, reconnect, and amp up the excitement. Float around on a kayak or paddleboard, zip line through the trees, or lay back in your own palapa at Harbor Sands in Two Harbors. The possibilities for contentment are endless, just about an hour away.