Book Your Trip
OPEN
CLOSE
Hotels
Activities
Moorings
Camping
YOUR HAPPY AND HEALTHY VACATION STARTS HERE
OUR KEEPWELL COMMITMENT
The health and safety of our guests has always been our top priority. Catalina Island Company has processes and protocols that go beyond recommendations from the Centers for Disease Control and Prevention (CDC), and we are taking specific, deliberate, and intentional steps toward cleanliness and care.
Catalina Island Company is ready to welcome guests back and now offers exclusive activities and tours for private activity experiences for your friends and family.
GUEST AND ASSOCIATE WELL-BEING
Reduced capacity on most activities and tours by nearly 50%.
For example, on a biofuel Hummer adventure, you'll find a maximum capacity of 6 guests instead of 12. If you have any questions, please call our reservation agents at 877.778.8322, or visit one of our ticket booths. 
Staff and guests are required to wear face coverings when interacting with others.
For your convenience, hand sanitizing stations are located at each ticket booth and in each tour vehicle.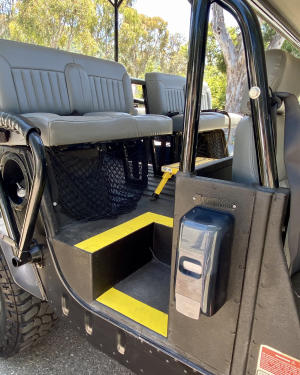 ADHERENCE TO SOCIAL DISTANCING
Team members will guide physical distancing at Descanso Canyon (waiting areas, training, boarding, etc.)
When boarding our tours, please pay attention to floor markers that clearly indicate proper social distancing.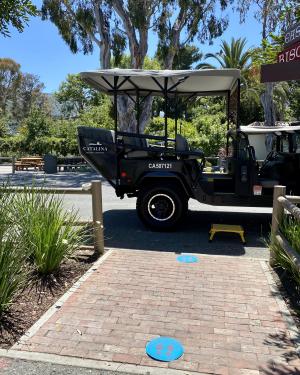 Sanitary Services and Cleaning Procedures
Staff are instructed to stay home if they do not feel well.
High-frequency touch points like ticket booths and passenger areas are deep cleaned frequently.
Vehicles are thoroughly cleaned using top-grade virucidal disinfectant from Butler Chemical after each tour utilizing sprays and ready-to-use wipes.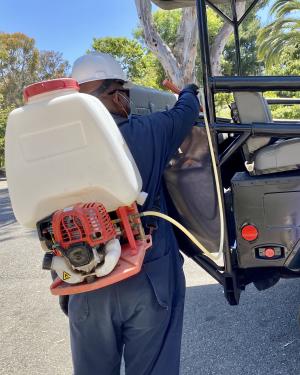 Helmets and trolleys on the Zip Line Eco Tour and Catalina Aerial Adventure are cleaned after every use.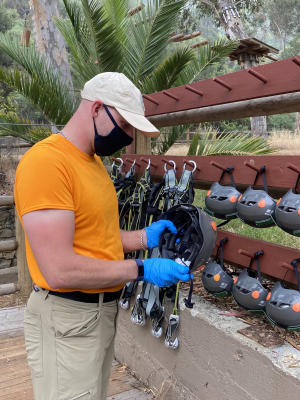 Zip Line harnesses are cleaned and soaked after every tour.
We know the importance of the challenge at hand and have steps for you, your family, and our community to KeepWell. Thank you for sharing your happy and healthy vacation with us.